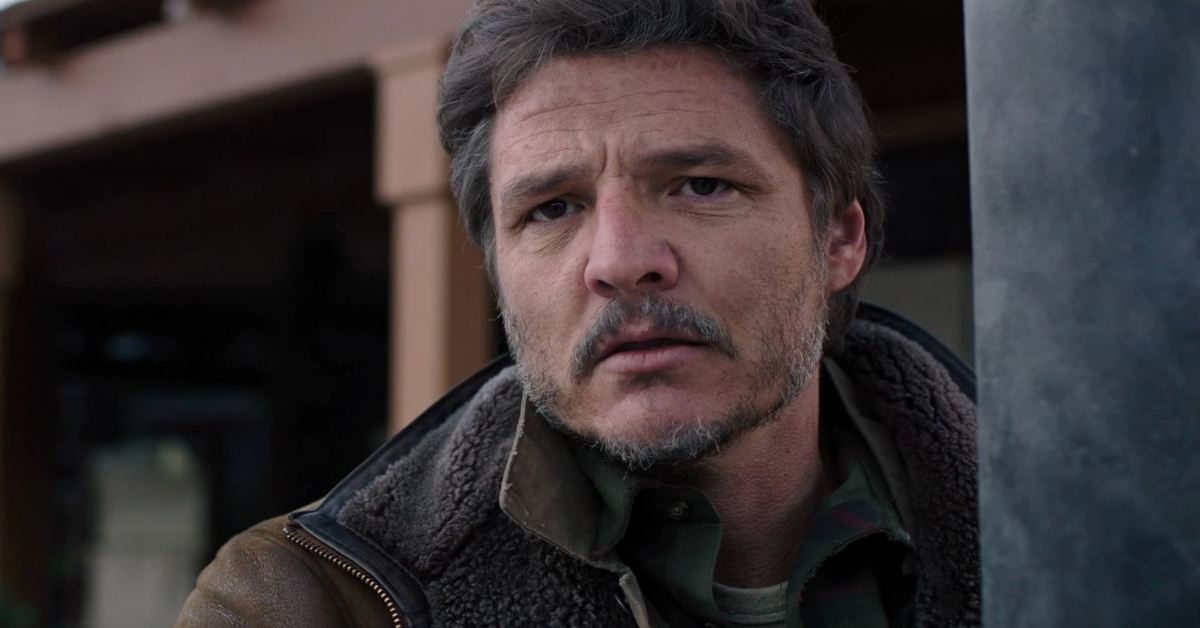 [Warning: This story contains spoilers for The Last of Us episode 6.] Jessica Mazin's "Never Let Me Down Again" is getting the official soundtrack treatment. The original '80s track performed by Depeche Mode ended episode 1 of The Last of Us, signaling trouble as Joel (Pedro Pascal) and Tess (Anna Torv) smuggled Ellie (Bella Ramsey) out of the Boston Q.Z. Sunday's episode 6, "Kin," ended on a musical callback — and a cliffhanger — with a gravely injured Joel seemingly succumbing to a stab wound. As the episode faded to black, Mazin's cover of "Never Let Me Down Again" recited a haunting version of familiar lyrics: "I'm taking a ride with my best friend / I hope he never lets me down again."

Mazin's father, series co-creator and writer Craig Mazin, asked for a cover that was "haunting and slow, and about a daughter mourning the loss of her father." The slower rendition was a hit with fans, who were let down to find out Mazin's "Never Let Me Down Again" cover isn't available to stream on the artist's Spotify page or YouTube channel.
On Twitter, Mazin revealed The Last of Us original soundtrack album would include her version of the song and that there's "more info to come." It's unclear what other tracks might feature on the soundtrack or when it will be available for purchase, but songs so far heard on the show include Fleetwood Mac's "I'm Coming Home to Stay," Erasure's "Chains of Love," and Linda Ronstadt's "Long, Long Time."
My cover of Never Let Me Down Again will be included on the original soundtrack for HBO's The Last Of Us! More info to come! #TheLastOfUs

— jessica mazin (@thejessicamazin) February 20, 2023
"I had this idea that, at the end of this episode, when Ellie is looking down at Joel, and this is the person — she was taking a ride with him, and he has let her down, even though it's 'never let me down again.' This is how it comes around," Craig Mazin, who wrote episode 6, explained on the official HBO podcast. "I wanted to re-present that song, but in this point of view of just sadness and loss. And I also wanted to hear a female voice singing it to echo Ellie. You can spend months reaching out to various people of all levels of fame trying to do it, but the problem I had was that there was this kid down the hall from me in my house who I knew could crush it. So I sent her the song and I said, 'Jessie, can you do a cover of this that is haunting and slow and about a daughter mourning the loss of her father? Just have that in your mind as you do it.'"
Mazin continued: "The version that we put together for the end, I think, it feels like an echo of Ellie. And to the extent that Jessie is my daughter, and I think of Bella as kind of an adopted daughter, it's this gorgeous moment for me personally where it's like my two daughters are together in this moment at the end of the episode."
New episodes of The Last of Us premiere Sundays on HBO and HBO Max. Follow for more The Last of Us on ComicBook.