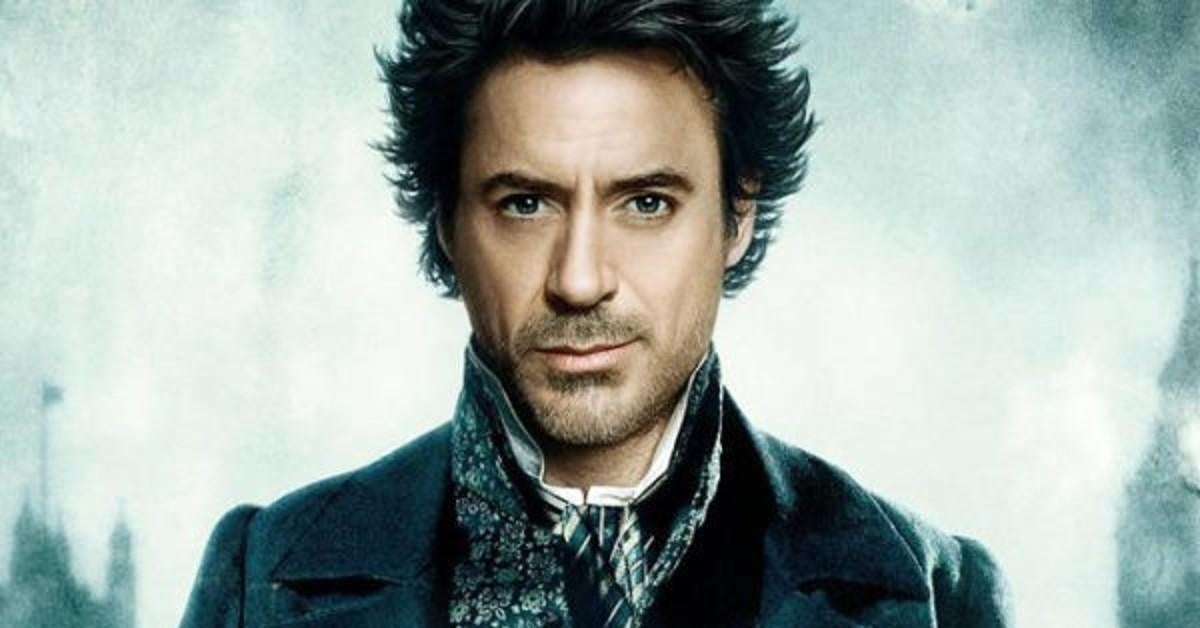 Robert Downey Jr.'s days with the Marvel Cinematic Universe have seemingly come to an end, but there is another franchise fans are eager to see him return to. The Iron Man star played the titular character in Sherlock Holmes in 2009 and reprised the role in Sherlock Holmes: A Game of Shadows in 2011. Last year, it was announced that Downey Jr. was collaborating with HBO Max for two streaming series set in the Sherlock Holmes universe, but there's been no word on whether or not he would be playing the iconic detective again. Both Sherlock films were helmed by Guy Ritchie, who is currently promoting his new film, Operation Fortune: Ruse de Guerre. In a new interview with Collider, Ritchie was asked about the long-rumored third Sherlock movie, and the director said it's ultimately up to Downey Jr. 
"Well, honestly, I left this up to Robert [Downey Jr.]. So Robert wanted to be in charge of this. The ball's in his court, so he's in charge of the script, he's in charge of the whole thing. I've moonwalked out of that until there's a time for me to get involved," Ritchie explained. 
A while back, it was announced that a third Sherlock Holmes movie was in development with both Downey and Jude Law expected to return. At the time, it was revealed that Dexter Fletcher would be stepping in to direct.
"Sherlock's hit its own issues on and off. That's sort of sitting on the back burner at the moment until it becomes clear where the world is at and what's going to happen," Fletcher said in 2020. 
"At this point, we really feel that there is not a mystery-verse built out anywhere, and Conan Doyle is the definitive voice in that arena, I think, to this day," Downey previously said during Fast Company's Innovation Festival. "So to me, why do a third movie if you're not going to be able to spin off into some real gems of diversity and other times and elements?"
For now, it doesn't sound like Sherlock Holmes fans should get their hopes up about a third film. 
Sherlock Holmes Is Now Public Domain, Explained
Each year, new intellectual properties enter the public domain due to the specifics of the Copyright Team Extension Act of 1998. The current rules under that act allow for works from 1927 to enter the public domain after a 96-year extension which means that in 2023, Arthur Conan Doyle's The Case-Book of Sherlock Holmes became public domain. 
"When works go into the public domain, they can legally be shared, without permission or fee. Community theaters can screen the films. Youth orchestras can perform the music publicly, without paying licensing fees. Online repositories such as the Internet Archive, HathiTrust, Google Books, and the New York Public Library can make works fully available online. This helps enable access to cultural materials that might otherwise be lost to history. 1927 was a long time ago. The vast majority of works from 1927 are out of circulation. When they enter the public domain in 2023, anyone can rescue them from obscurity and make them available, where we can all discover, enjoy, and breathe new life into them," Duke Law School's Center for the Study of the Public Domain outlines on their website.
Are you still hoping for a third Sherlock Holmes starring Robert Downey Jr.? Tell us in the comments!