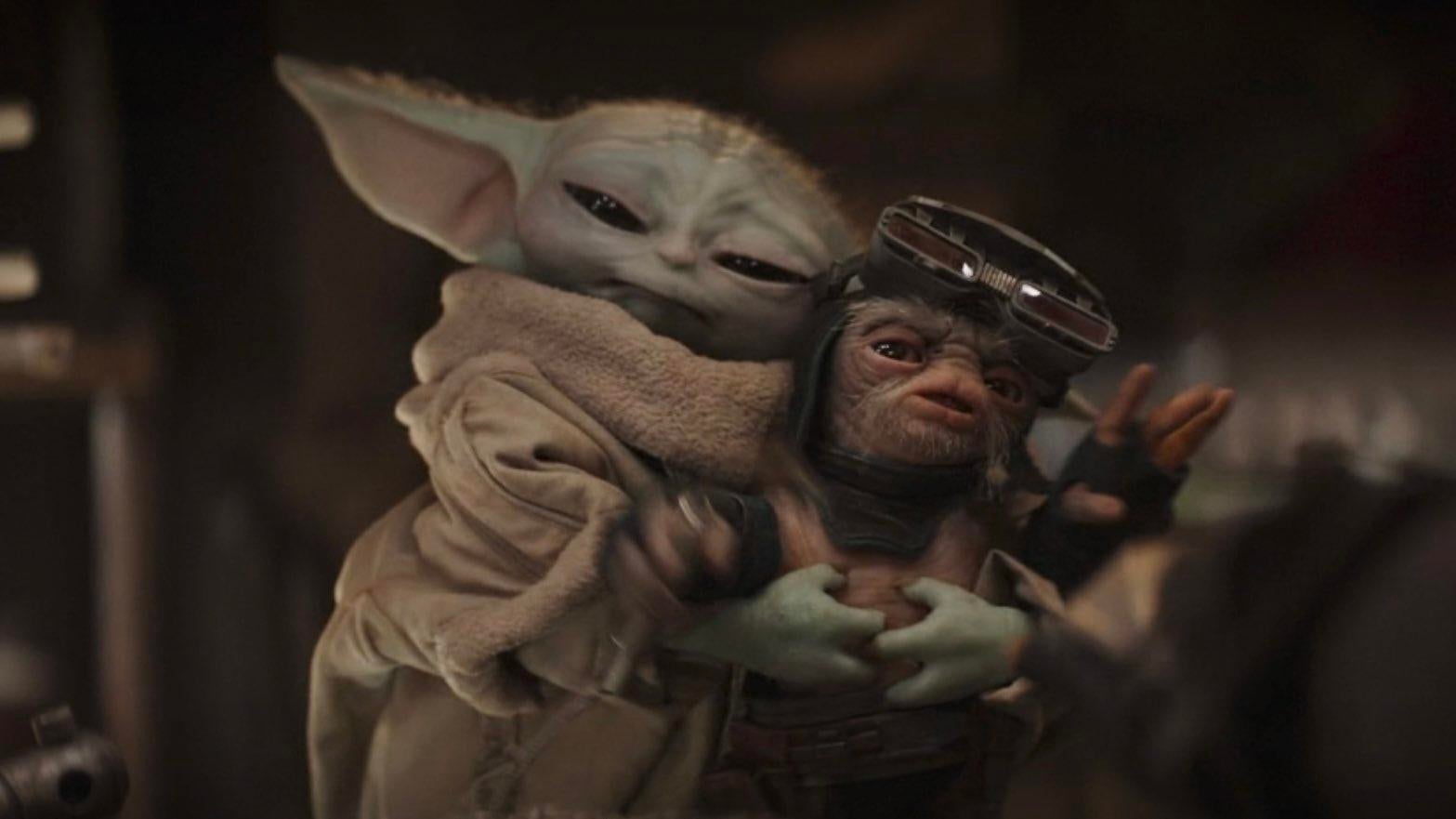 As promised in the lead-up to the third season of The Mandalorian, many familiar faces returned to show in its latest premiere. Of course there are the main characters like Din Djarin (Pedro Pascal) and Grogu, but then also IG-11 (Taika Waititi) and Greef Karga (Carl Weathers). The Season 3 premiere also brought back Anzellans, the alien race first introduced in Star Wars: The Rise of Skywalker, the species of Babu Frik, a fan-favorite sequel trilogy character. In the return, the Anzellans could be seen working at the equivalency of a droid body shop on Nevarro.
The Mandalorian return of the species wasn't necessarily a surprise, given they appeared in the trailer for the series. On top of that, Jon Favreau and Dave Filoni even commented on the characters' return at last year's Star Wars Celebration.
"The real idea from J.J. was that little Babu would be a character very much like he is in the film, but not necessarily doing the job that he's doing in the film," Lucasfilm's Neal Scanlan once said of Frik. "He was much more of a kind of a medium almost. Originally, Rey went to see Babu in order to find some information and he almost would exist in an environment very specifically tailored to his own size, so almost scaled to him. So when we started to design Babu—Ivan Manzella designed him, and he was costumed very differently than what you see in the final movie. So as a character, he was there very, very early on in J.J.'s world, the role that he played changed several times."
Who else will appear in The Mandalorian Season 3?
Given the recent crossovers between The Mandalorian, The Book of Boba Fett, and other Star Wars properties, there's no telling who will appear next. Whatever the case, Mandalorian producer Jon Favreau recently said he and his team are very aware of the vast library they can pull from.
"We have characters that exist in both sets of stories, so we can use the opportunity of The Book of Boba Fett to check in on where these characters are," Favreau revealed. "I knew that I didn't want to dedicate a lot of screen time within The Mandalorian to a period of time where there wasn't a lot of character progression. Both [Din and Grogu] were kind of stuck, as far as character progression goes, until they were reunited. So, my feeling was that it would allow me to do both of those things and freed me up now two years later to have a whole new context for these two characters to have a relationship and move forward."
The Mandalorian Season 3 releases new episodes every Wednesday. The first two seasons of the hit Star Wars show are now streaming on Disney+.