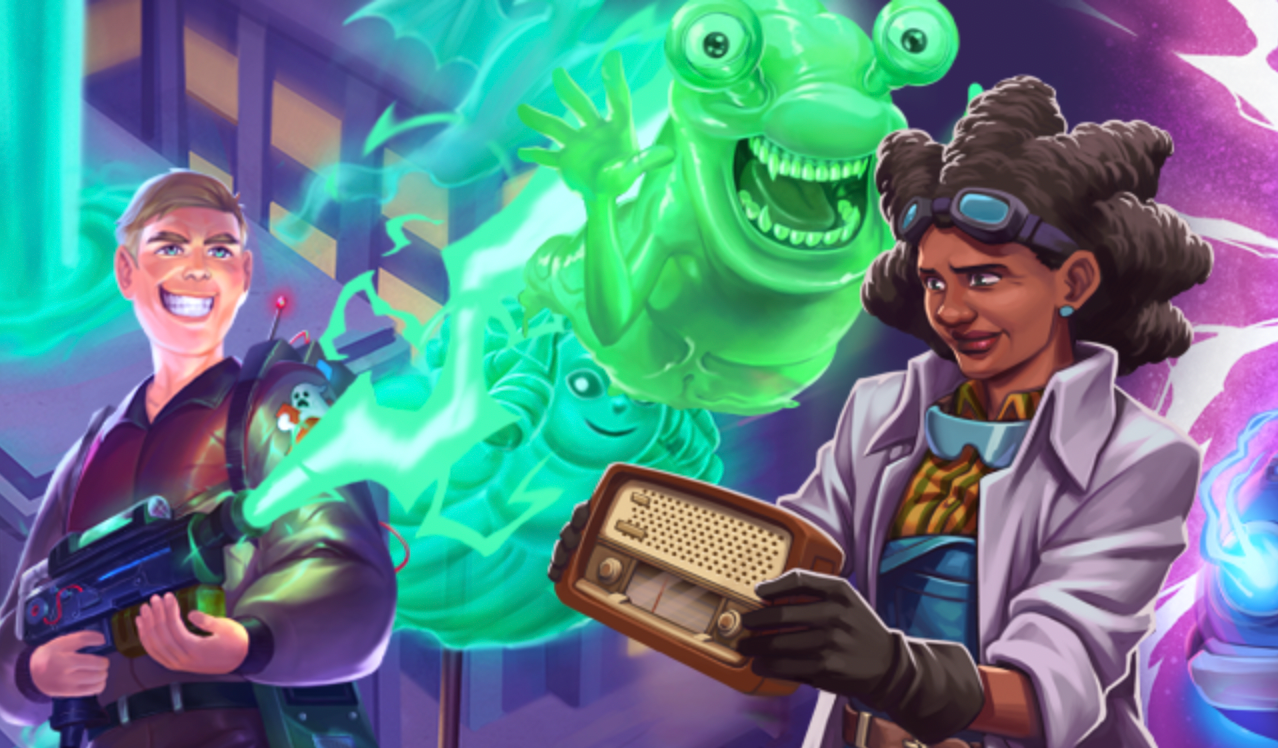 A new Smash Up expansion celebrates movies from the 1980s. AEG recently announced Smash Up: Excellent Movies, Dudes!, a new expansion for Smash Up that adds four new factions and a variety of cards inspired by 1980s movies. The cover art showcases homages to Ghostbusters, Back to the Future, and Robocop. The set will also include 10 new bases. According to a post in the official Facebook group for Smash Up, Excellent Movies, Dudes! will be the first of two 1980s sets planned for release in 2023. As with all other Smash Up expansions, players can mix and match factions from any expansion together. 
In Smash Up, players will take two decks of cards, each representing a different faction, and "smash" them together to create a single deck. Each deck combination creates different synergies and combos, so it's up to the players to come up with a winning strategy. Many factions are homages to various popular movies or TV shows, with parodies of everything from Power Rangers to Alien.  In recent years, Smash Up has also released two officially licensed sets, adding in Marvel and Disney cahracters to the game. In total, there are over 100 different Smash Up factions can use in the game, with a total of 4,950 different potential deck combinations.
This new expansion is the first full Smash Up expansion published by AEG in over 3 years, with the World Tour: Culture Shock expansion having come out in September 2019. While AEG published several promotional packs since World Tour: Culture Shock, players should be pleased to get more new content after such a lengthy waiting period. 
Smash Up: Excellent Movies, Dudes! will be released in July and will have a retail price of $24.99.