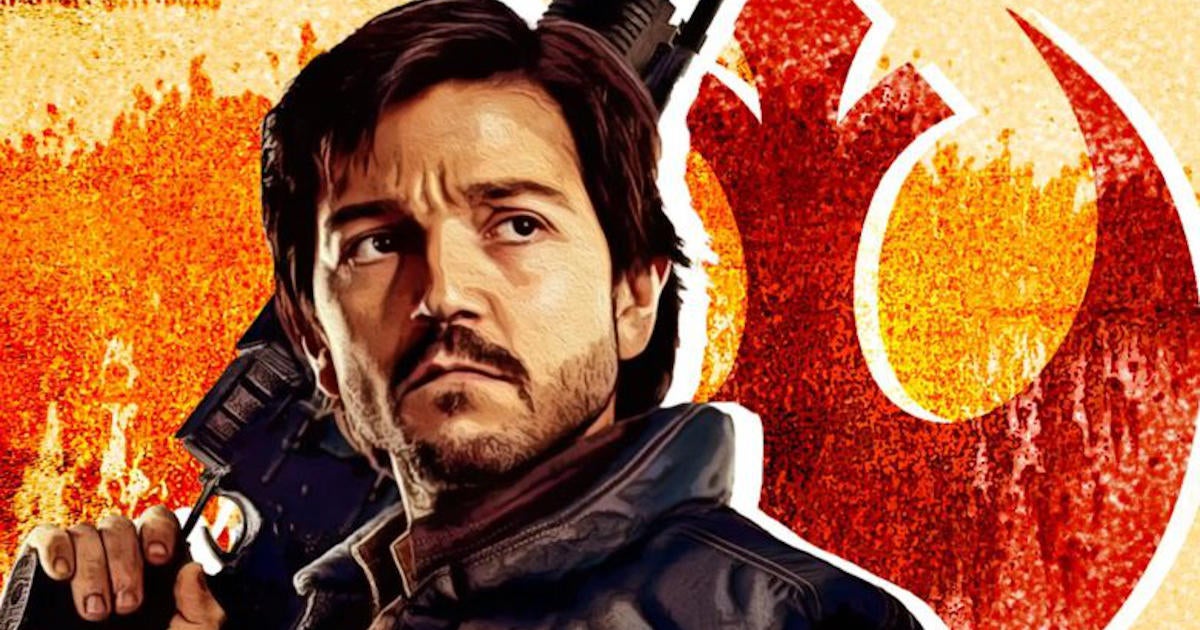 Lucasfilm recently released their prequel to Rogue One: A Star Wars series with Andor, and it was probably the highest rated project that has been released since Disney bought the studio. Star Wars has been having a bit of a resurgence on Disney+, and they're showing no signs of stopping. After the release of The Mandalorian you'd think that the studio wouldn't be able to outdo themselves, but they have with their latest series Andor. Andor brings back Cassian Andor (Diego Luna) in the prequel that shows how the spy joined the rebel forces. The series is confirmed to only have two seasons and it seems that Luna is pretty happy that he'll be done after filming the second season. In a new interview with Variety, Luna reveals his relief that the series is wrapping up.
"This is the last season for Andor," Luna revealed. "It is just a two-season show, which is really important for my mental health. But knowing this is the end, I want to enjoy it and get the best out of this experience."  
Andor is one of the most recent Star Wars series to hit Disney+. Luna returns as one of the most interesting characters in the Star Wars universe, Cassian Andor. Back in May, ComicBook.com's Brandon Davis got the chance to speak with Andor'sleading man during Star Wars Celebration, and he reveals that after watching Andor you won't believe that Rouge One: A Star Wars Story was possible.
"The only thing I can say is you're going to see where he was five years before Rogue One, and you're not going to believe Rogue One was possible," Luna told us. "That's the idea, to see a transformation and an awakening. I can't tell you how that will be represented, you'll have to wait until the 31st of August. But it is about that, and it's about how much we're all capable of changing and transforming, and that's the beauty of storytelling. Not many times you start knowing the end, here you know what happens. It's not about, like, 'Oh this happened!' No, no, it's how it happened that matters. It's about the little details and what's in between lines and every layer of the character. Even though we are on a very epic kind of show and a huge spy adventure show, we're going to have time for intimacy. You're going to go deep into the character and the people around him. It's going to be interesting, I think, and it's going to be dark and fun and different from what you see out there now."
Andor is streaming exclusively on Disney+ now!
Are you excited for the second season of Andor? Do you agree? Let us know your thoughts either in the comments section or by hitting our writer @NateBrail up on Twitter!