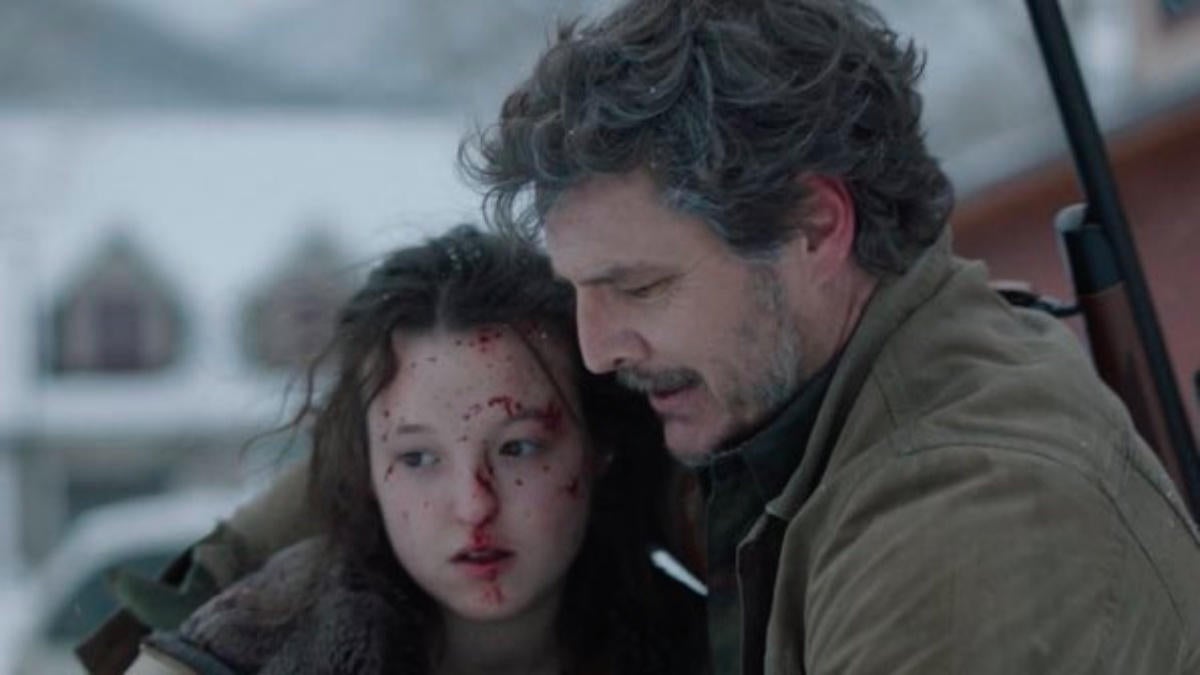 Episode 8 of The Last of Us came to its conclusion tonight, and the penultimate episode of the first season clearly has fans feeling a lot of emotions. Tonight's episode marked a major moment for Bella Ramsey's Ellie, as things concluded with her killing Pastor David. Ellie's takedown of David is one of the show's most brutal moments, and Ramsey's performance has once again elevated the series. However, it's the final moments with Joel embracing her and calling her "baby girl" for the first time that has really struck a chord with fans.
Unfortunately, all good things must come to an end, and Episode 9 will conclude the show's first season. Most viewers are disappointed to see it come to an end so quickly, and some have expressed that they wish there had been one or two more episodes to flesh out some parts of the show. Hopefully the finale will manage to wrap things in a way that feels satisfying for both fans of the PlayStation game, as well as those experiencing this story for the first time.
Keep reading to see what fans are saying about Episode 8 of The Last of Us!
Bella Ramsey's performance has gotten a lot of props.
bella ramsey i've said it from the start, is such an incredible actor. their performance in every episode of the last of us has been phenomenal but this one tops them all. i'm so proud of bella. they are the perfect ellie and have proved this from day one!🫶💞

— katie/kit | tlou spoilers🌿🍓 (@leia_romanova) March 6, 2023
prevnext
Ellie really got to shine.
The Last of Us really needed a good psychopath and David fit the bill. What an episode for Ellie.

— Chris Graham (@CWGraham17) March 6, 2023
prevnext
Some fans feel like the season could have used more time.
Being that there's only one more episode of the last of us I'm feeling more like it needed at least two mor episodes to flesh out Joel and Ellie's relationship more because it feels rushed also not enough action and infected that justs more of a nitpick though

— Mephistopheles (@AKittyMassacre) March 6, 2023
prevnext
This character has been through the wringer.
This episode of the last of us has me 🤮 Poor Ellie, she's gotta be so traumatized

— 𝕞𝕒𝕣𝕚𝕒𝕙 ♡ (@yeosangrias) March 6, 2023
prevnext
Feels like this season flew by!
The last of us season 1 finale is next Sunday ☹️

— Sorinaaa (@sorinamamii) March 6, 2023
prevnext
The execution has been excellent.
Perfect story execution in that The Last Of Us episode. I'm so excited to see how they execute this finale. Genuinely feels unreal to have this story I fell in love with a decade ago actually turn into the phenomenon it deserves to be.

— aaron jury (@graveyarddisco) March 6, 2023
prevnext
…but some are excited to see how the show handles the ending!
The eighth episode of 'The Last of Us' was great. Seeing Ellie go up against David was so tense! Bella Ramsey, as always, gives a fantastic performance. Even though I know what is going to happen, I can't wait to see how the season concludes next week. pic.twitter.com/Y11hsfI4qx

— Jacob Ember (@JacobEmber) March 6, 2023
prev