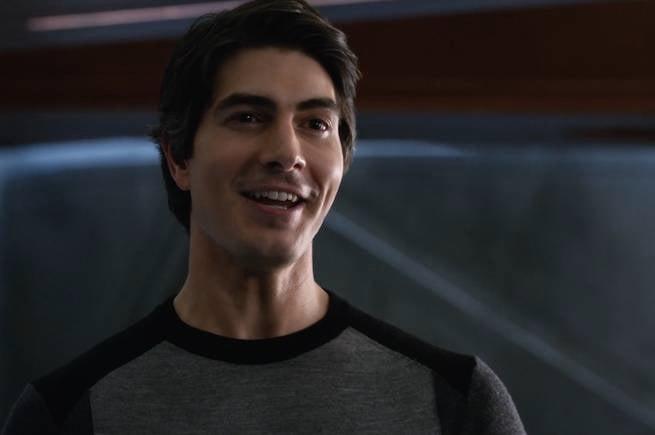 Just over a year ago, DC's Legends of Tomorrow ended on a cliffhanger, with the team (plus Booster Gold) arrested for the various crimes against the timeline that they engaged in during the show's seventh season. Originally written to tee up a Booster-heavy eighth season, Legends had good reason to believe that they would be back: The CW had a long-standing tradition of giving fan-favorite shows a shortened, final season to wrap things up (see The Flash); the ratings for Legends had gone up year-over-year, making it a safer bet than previously; and the show was in the top half of the network's ratings. 
That "top half" didn't help much when new ownership came in and slashed nearly all of the network's scripted programming, though. That included Legends, and a vocal group of fans have been lobbying to bring it back ever since. During a press appearance in support of his Quantum Leap episode, former Legends star Brandon Routh says he, too, hopes the Legends get one final adventure before all is said and done.
"We were done in 2019, so we've been coming to terms with that for some time," Routh (whose wife Courtney Ford was also a Legend for a while) told Syfy Wife. "But you know, I just love all the Legends fans, and they deserve some kind of a wrap up, so I hope that they get it." 
He didn't stay on Legends for too long, deftly turning the question back to Quantum Leap. "I just love this type of world of time travel where anything's possible. And I'm so excited to be a part of another show like that."
Almost like years in the Arrowverse, where almost every interview featured somebody trying to ask you about the next big crossover event.
Routh appeared on Legends of Tomorrow for its first five seasons, spinning out of his role on Arrow. He played Ray Palmer, who was eventually written out of the show when the character decided to retire from full-time superhero work and marry Nora Darhk (Ford). Since his departure from Legends, Routh popped up in last season's "Armageddon" event on The Flash. The characters of Ray and Nora appeared in the Earth-Prime comic, which is supposedly canon to the Arrowverse, and in which Nora was pregnant and about to give birth to a son.