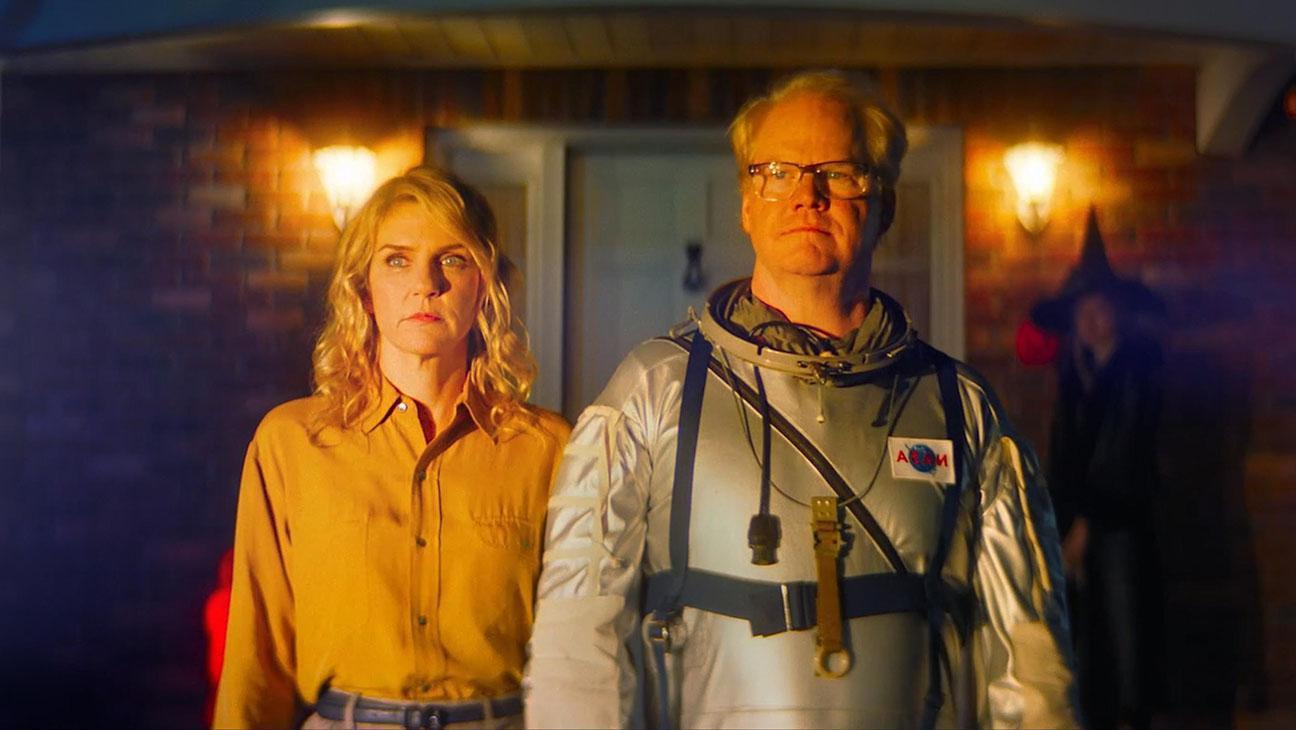 Jim Gaffigan has been so prolific in both stand-up and acting over the last 25 years or so, that it's sometimes hard to know which people are more likely to recognize him from. Speaking with ComicBook.com in support of Linoleum, Gaffigan addressed the wildly different schedules and experiences he has had as an actor and comedian, and why he says he will never completely abandon stand-up comedy in pursuit of acting. For one thing, he says, when you're doing stand-up, you have a lot more control over the quality of the material.
That said, he knows that he is lucky that other jobs come calling, because he admits that spending every night of your life out until 3 a.m. is maybe not the healthiest lifestyle. It's a balancing act, and one that he seems to have gotten pretty good at.
"Once you're a comedian, you're always a comedian, so the people who completely walk away from it or say 'I'm retiring,' they're retiring from touring, but you're always a comedian," Gaffigan told ComicBook.com's Chris Killian. "I think the acting world, which I love so much, is such a horrible experience. In stand-up, not only is there this false equivalency of a meritocracy — we have control over that fulfillment. We can come up with an idea and execute it. As much as I love working on Linoleum, and I love acting, I'm not in control of the roles I get. I might be offered something, but I don't want to do that, because not only is there stand-up, there's also being a parent and a partner to my wife. So it's one of those things where, because acting is so…I guess unfair…if I was getting a ton of acting roles, I would say, yeah, there is an impact on stand-up, but I feel like for me, a forced break from stand-up is actually healthy."
He elaborated, "I feel like stand-up is such a nocturnal thing, and acting is such an early morning thing that doing only stand-up is probably not the healthiest thing to do. It's 3 a.m. and I'm not tired, and I don't do Ambien or anything like that. And then in acting things, you're like, 'Okay, I have to be on set at 5?' So there's these two different worlds. And I hope that I get a lot more acting roles, but I've been doing this for a while, and you don't have any control over what acting roles you get. And you have to be the right type, obviously, people can't just shoehorn you in. So I don't think it will interfere, and also I like working. When people are like 'What hobbies do you have?' I'm like, I don't know — gardening, maybe? So, kids, writing stand-up, acting…I don't play golf, you know what I mean?"
In Linoleum, Gaffigan plays Cameron Edwin, the host of a failing TV science show for children, who has always had aspirations of being an astronaut. Per the film's synopsis, when a mysterious satellite coincidentally falls from space and lands in his backyard, his midlife crisis manifests into a plan to rebuild the machine into a rocket. As surreal events start to unfold around him, he slowly realizes that there's more to his life story than he once thought.
Linoleum is out now from Shout! Factory.